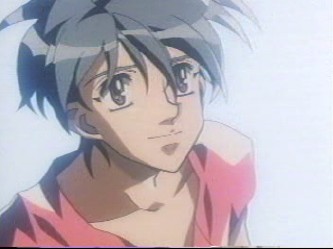 Escaflowne is not here right now, but it will be soon. OH, so sooon...
Plans include an extensive episode guide, a character shrine (*crosses fingers for pictures*), a review of the series (and movie, eventually, grathias a Ki-chan!), and maybe answers to those unanswered questions...and I know everyone who has seen all the way through has at least ONE biggee...
Adios for now!
---
PS: Three rollocking cheers for Ki-chan, capturer of pics and maker of the Esca logo! *grins*
---
Step away slowly...
Step away quickly...
Emailiame!